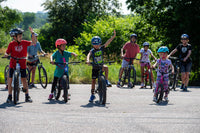 We Ride to Give…..
Giving more kids a chance to experience healthier lifestyles by engaging them in outdoor fun.

We Ride 4 is a non-profit that builds an interconnected community between our members, sponsors, partners and the non-profits we support.  We create a collaborative spirit across our community driven by strong core values.  We also create unique experiences for the members of our community in everything we do in pursuing our mission.
In Denver, we support Lucky to Ride and in Tucson, we support the Pueblo Road Warriors, but no matter where we are, we are together and helping kids.  We Ride 4 has over 300 active members who have raised over $200,000 for organizations, including the Cottonwood Institute, Lucky to Ride, Pueblo Road Warriors, Multiple Sclerosis and World Bicycle Relief.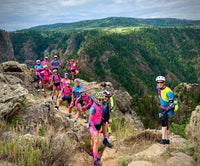 Let's Ride!
We Ride 4 is a community of cyclists that creates unique experiences for our members through weekly rides, participation in cycling events and social gatherings throughout the year. All rides are led by experienced ride leaders. Weekly rides range from social-pace no-drop formats to advanced-pace training rides. We have rides for all speeds and experience levels. So come and be part of it, however it works for you! We are a force on and off the bike! We believe "We are stronger together."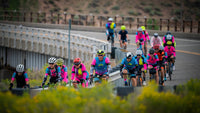 Membership Privileges
Group rides 6 days a week for all levels. (Road, gravel, mountain, and Zwift). 
Social Events throughout the year. 
Members-only professionally supported Multi-day Gravel and Road Adventures (NO entry fees). 
Generous discounts on products and services from our partnering sponsors.
Discounts throughout the year at Wheat Ridge Cyclery with extra discounts during our exclusive team month.  
Entry Fee Discounts for local events. (When registering with the WR4 Team). 
Volunteer opportunities to support our community non-profit of choice.
Have access to our Facebook WR4 Online Gear Sale Page where We Ride 4 members can buy or sell cycling items.
JOIN NOW
Thank you to our Sponsors!
We Ride 4 is a public charity operating under section 501 (c)(3) of the Internal Revenue Code and is a registered non-profit corporation in the State of Colorado. Your membership is tax deductible to the extent allowable by law.